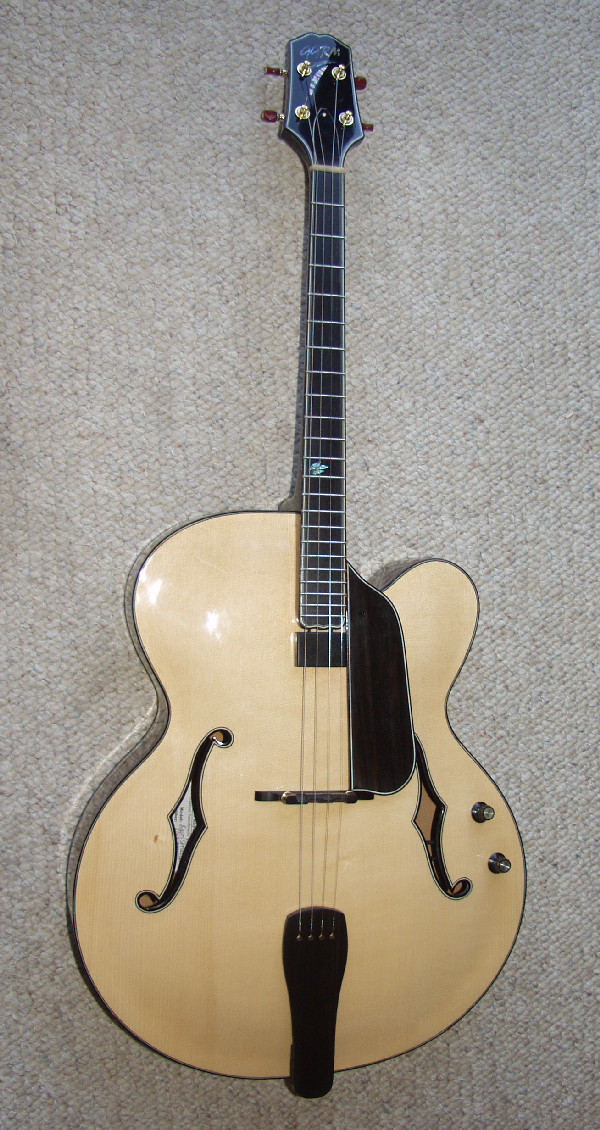 Archtop Tenor Guitar #2007-030
Thank you for visiting!
I specialize in building custom, hand-crafted archtop guitars, Plectrum and Tenor guitars, and Baritone Ukes.
Images of my new instruments will be placed here on the gallery page as they become available. I hope to take orders - as many as possible! If you are interested in one of the guitars pictured or would like to talk about ordering one custom built just for you, please email me at santh@comcast.net.