In 2003, having played Plectrum Banjo for more than 40 years, I decided to learn to play guitar. Naturally, after becoming accustomed to playing really good instruments, I wanted an equally fine quality guitar to play, but soon became very discouraged by the prices of really good archtop "jazz" guitars, either vintage or new.
Sometime during the first 5 or 6 months of guitar playing I discovered the wonderful book "How To Build an Archtop Guitar" by Bob Benedetto, one of the leading contemporary builders of fine guitars. Besides displaying what an incredibly generous person he must be to be willing to reveal so many details and tricks of the trade, his book opened my eyes to the possibility of satisfying my desire to own an exceptional instrument at a reasonable cost. It also perked my seemingly genetic tendency to "do it myself."
One thing led to another, and at the 2003 Sacramento Jazz Jubilee over the Memorial Day weekend I revealed and played "# 1", a non-cutaway archtop. I was eager to loan it to other "real" guitar players at the festival to get feedback from them on playability and sound, and I was monumentally encouraged by their enthusiastic responses.
Since then I have built 6-string archtops, 4-string Plectrum and Tenor archtops, and 3 archtop Baritone Ukuleles (although these are more like very small 4-string "soprano guitars" than Baritone Ukes). Almost all have been sold or were custom ordered.
My recent work has been a series of flattop nylon-string plectrum guitars and flattop baritone ukes. The Tenor guitar pictured here to the right was built based on the nylon-string body shape but utilizing different internal top bracing.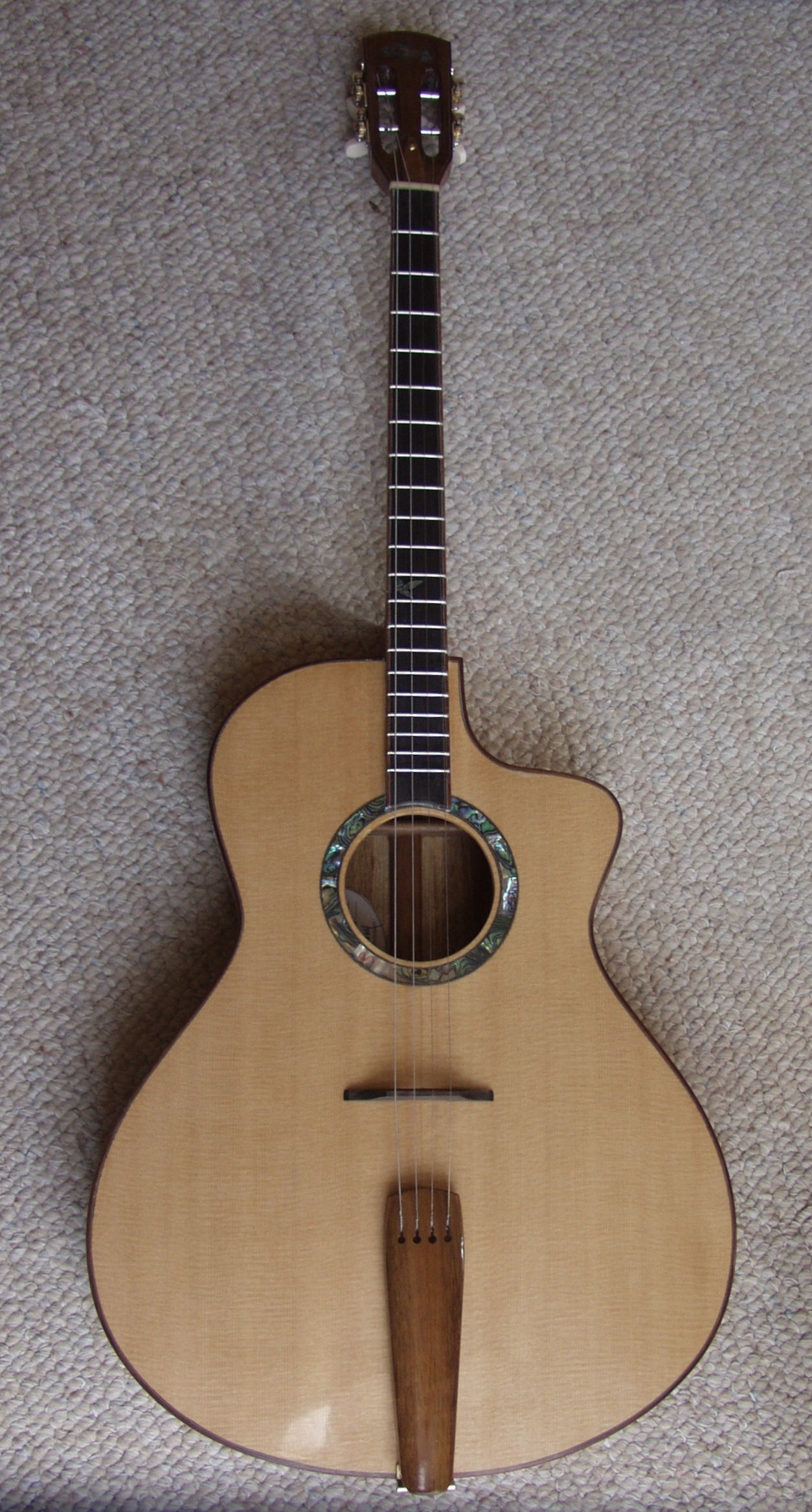 Flattop Tenor, 2009
Spruce top
Black Acacia back, sides, neck
Koa tailpiece, bridge, peghead veneer, binding
Paua Abalone soundhole rosette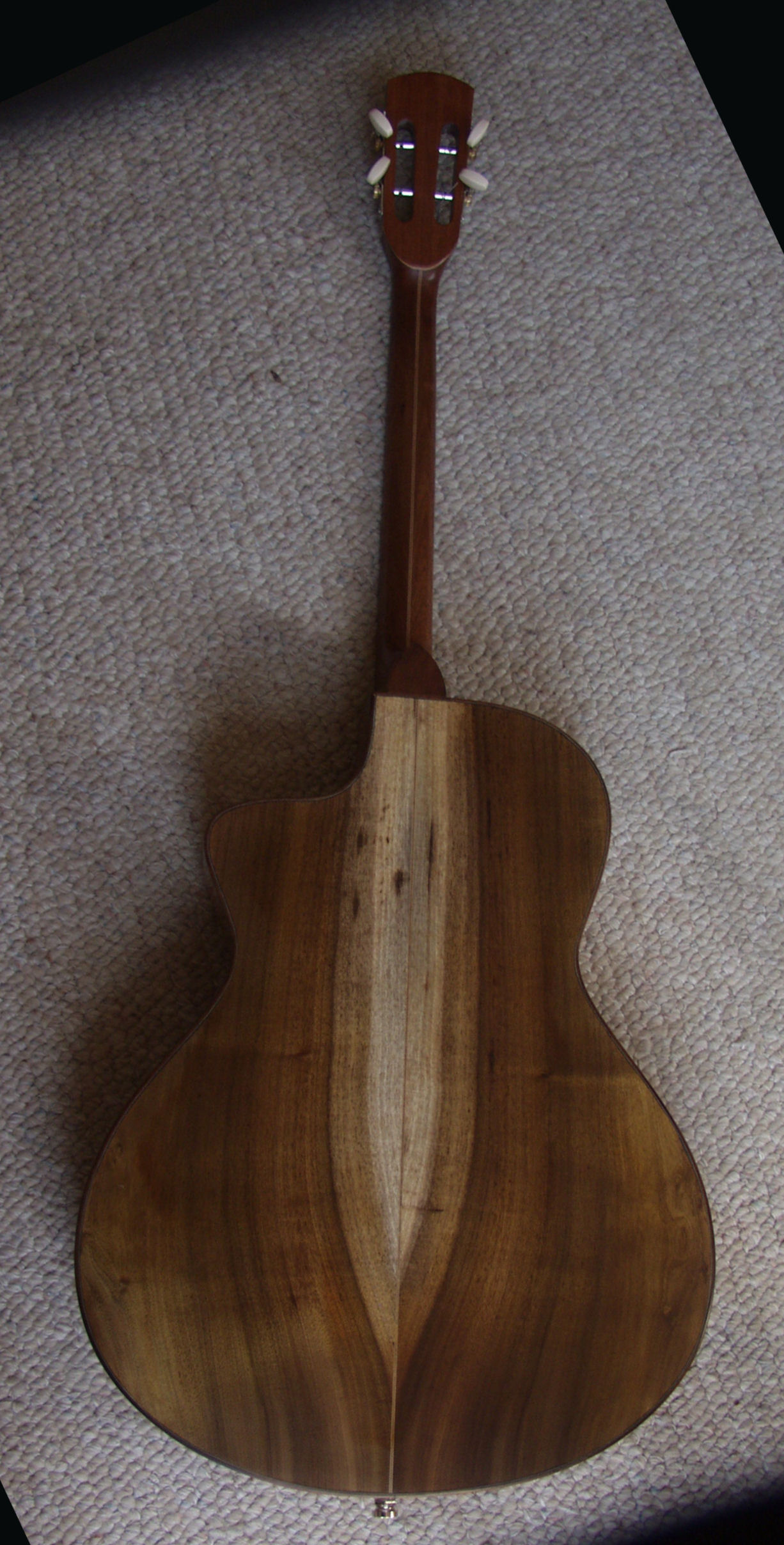 Flattop Tenor, 2009
Spruce top
Black Acacia back, sides, neck
Koa tailpiece, bridge, peghead veneer, binding
Paua Abalone soundhole rosette